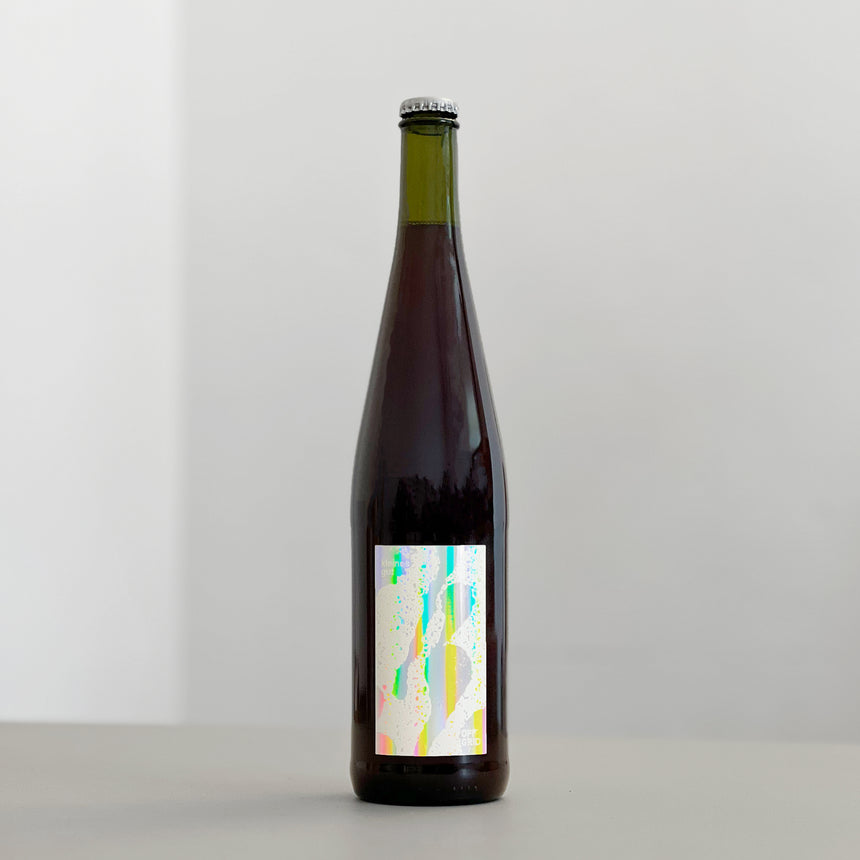 Country: Germany 
Region: Württemberg 
Grape variety: 75% Trollinger, 25% Riesling 
ABV: 10,5% 
Bottle size: 0,75l 
Sulphur: no addition 

This is our Sch!ller 2022* – a very special cuvée, made exclusively for Off Grid!

In 2020, we started working with different winemakers to create a collaboration wine every year. 2022 saw us team up with Daniel and Frederike of Kleines Gut: this is the result!

An intuitive moment in the vineyards in autumn inspired Daniel to give a light rosé made from Trollinger a little orange-zesty grip from Riesling mash – high quality grapes, both coming from Große Lage/grand cru vineyards.

The Trollinger was picked early and left overnight on the skins, before pressing the following morning. The Riesling grapes were direct pressed after harvest, with the juice assigned to make Riesling. The gentle pressing meant that some juice remained on the pulp and skins, which were then added to the Trollinger to macerate for 12 days. Everything was then pressed together and the Riesling released another 100 litres of juice, adding to the 300 litres of Trollinger.

Aged in stainless steel and bottled by gravity with no sulphur added, at the first full moon after equinox in spring 2023.

This is a unique, light and delicate rosé with a slight spiciness, fresh orange-zest grip, and a tender tannin core. Very quaffable.

Daniel Kurrle says: 'Ein Wein, der durstig macht.'
Christoph says: 'our bitter-orange-lemonade.'

444 bottles + 33 Magnums made.

*'Schillerwein' is a type of rosé traditional in Württemberg, made from blending red and white wines.

There are magnums available too!